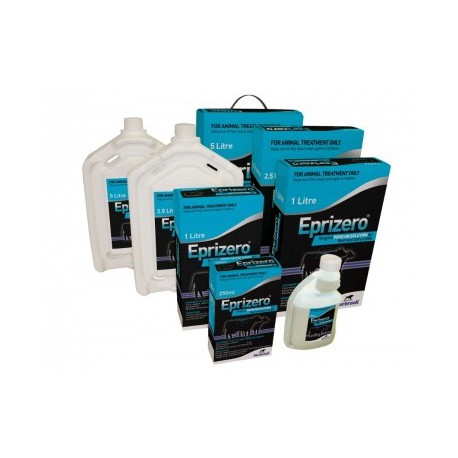 View larger
Eprizero Pour On Solution
New product
Indicated for the treatment and prevention of the following parasites:Gastrointestinal Roundworms (adults and fourth stage larvae):Ostertagia spp., Ostertagia lyrata (adult), Ostertagia ostertagi
77 Item Items
Warning: Last items in stock!
Availability date: 0000-00-00
Indicated for the treatment and prevention of the following parasites .Gastrointestinal Roundworms (adults and fourth stage larvae):Ostertagia spp., Ostertagia lyrata (adult), Ostertagia ostertagi (including inhibited O. ostertagi), Cooperia spp. (including inhibited Cooperia spp), Cooperia oncophora, Cooperia pectinata, Cooperia punctata, Cooperia surnabada, Haemonchus placei, Trichostrongylus spp., Trichostrongylus axei, Trichostrongylus colubriformis, Bunostomum phlebotomum, Nematodirus helvetianus, Oesophagostomum spp. (adult), Oesophagostomum radiatum, Trichuris spp (adult).
No customer reviews for the moment.